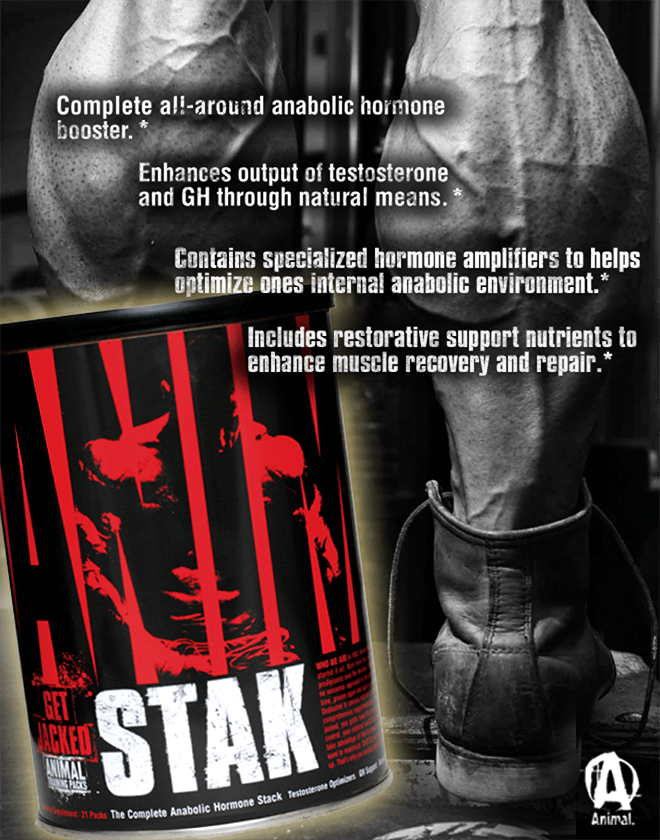 – Lifters looking for a natural anabolic edge.*
– Athletes looking to support gains.*
– Those looking to optimize strength & performance.*
Take one pack daily for 3 consecutive weeks. On training days, take it 30 minutes prior to exercise. On non-training days, take it on an empty stomach, between meals. For best results, cycle this product following a schedule of three weeks on and one week off. This product can be 'stacked' with Animal Pak for superior results. Do not exceed recommended dosage.
As Animal Pump is a foundational supplement, you can take Animal Stak with it for additional benefits.