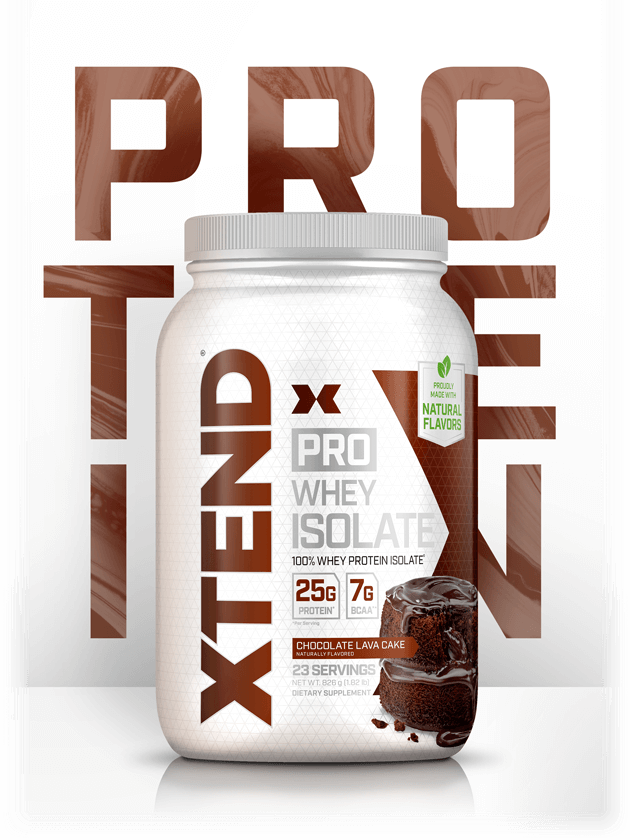 7G
OF BCAAS PER SCOOP
More BCAAs than standard whey protein isolate.
25G
OF PURE WHEY PROTEIN ISOLATE
Clean, fast-digesting protein source.
Faster recovery is key to better results. For over 10 years at XTEND®, we've been using branched-chain amino acids (BCAAs) to make the best recovery products on the planet. XTEND® PRO is an ultra-pure whey protein isolate that's been enhanced with additional BCAAs in every serving to help you maximize muscle recovery, retention, and growth.*
If you want to build muscle and support muscle recovery, it's essential that you consume sufficient quality protein every day through nutrition and supplementation. But not all proteins are created equal. The whey protein isolate in XTEND® PRO is an extremely clean, bioavailable protein source, selected specifically to fuel your fitness goals.*
XTEND® PRO comes in a variety of mouthwatering natural flavors, proudly made with no added sugar. It's one of the best-tasting proteins on the market. With 25 grams of protein, 7 grams of total BCAAs, and fewer than 130 calories per serving, XTEND® PRO is engineered for incredible results.*
PROUDLY
MADE WITH
NATURAL FLAVORS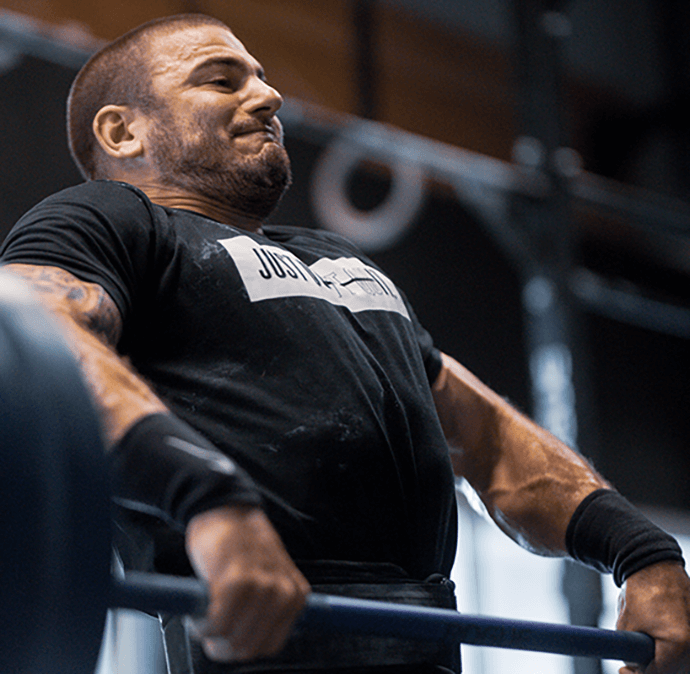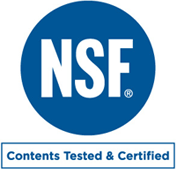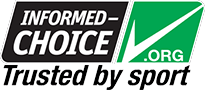 THIRD-PARTY TESTED AND CERTIFIED
XTEND® PRO is both NSF® and Informed-Choice certified. These preeminent third-party testing, certification, and quality assurance programs are recognized for their dedication to keeping nutritional supplements clean, free from banned substances, and safe for consumption. It's rare to obtain even one certification, but XTEND® PRO proudly carries certifications from both organizations so that you can consume it with the utmost confidence.

30 DAY
MONEY BACK
GUARANTEE
THE XTEND® GUARANTEE
We can't wait for you to recover, repair, and grow with XTEND® PRO, the only protein made by the World's #1 BCAA Brand† and the Official Recovery Brand of Champions.* We're confident you'll love the formula, flavors, and your results, but if you're dissatisfied with the product for any reason, contact us within 30 days for a full refund.
†Based on cumulative global sales of all XTEND® branded BCAA products from 2004 to present.